---
---
A Streetcar Named Desire
By Tennessee Williams
Directed for Role Players by Bay Area veteran, George Maguire, Streetcar has kicked off this fall's O'Neill Festival of the  

Season of Desire

.  
Streetcar  features Samantha Behr (Stella), Rob August (Stanley) and Melanie DuPuy (Blanche), with Tim Holt Jones, Tina Rutsch,
Justin Hernandez, Cesar Reyes, Konnor Heredia, Kim Doppe,
Randy Anger and Kyle Goldman.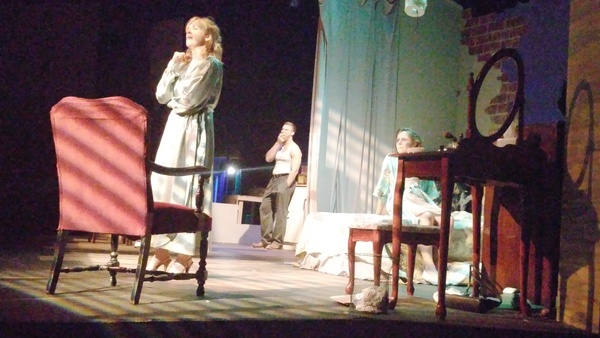 "Acting was fantastic! I was impressed with the choreography, i. e., scene coming out of the bathroom and when he slapped Stella.  Performed beautifully!"
L.R. - Danville 
"Great!"
J.M. - Alamo
"Acting is really great!"
S.M. - San Ramon
"

Incredible! I've seen 'Streetcar' several times including Ashland and tonight I felt Ike I was really in New Orleans.  Fantastic!"
J.C. - Walnut Creek